Lawyers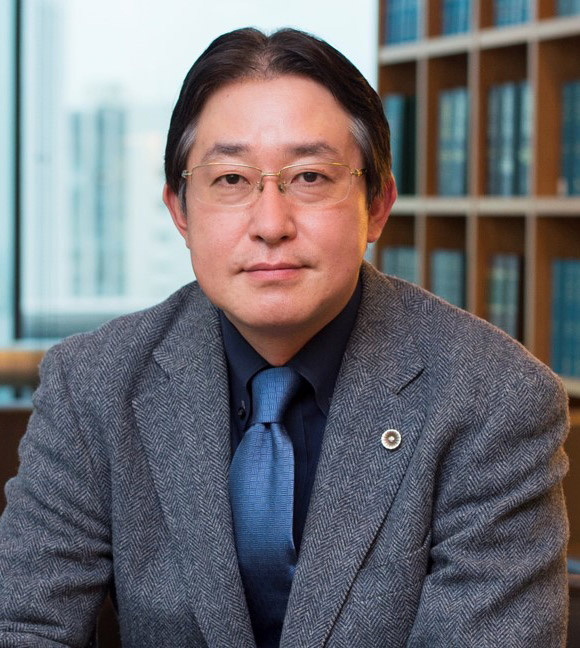 Yoshihiro Takatori
Yoshihiro Takatori specializes in crossborder litigation, arbitration and mediation and is one among a rare few Japanese professionals who have gained qualification as a Fellow of the Chartered Institute of Arbitrators (F.C.I.Arb.). Mr. Takatori is a leading professional in the field, with his name is included on rosters for various organizations as a mediator and/or arbitrator, including the Japan Commercial Arbitration Association (JCAA), the Singapore International Arbitration Centre (SIAC), the Singapore Mediation Centre, the Korean Commercial Arbitration Board (KCAB). His work includes advising the Japanese government as well as providing training for judges. Mr. Takatori is the author of numerous publications on a variety of subject areas including intellectual property, antitrust, the FCPA, the UK Bribery Act and various compliance and cybersecurity related topics. Mr. Takatori is also frequently a speaker at seminars as well as international conferences and other events.

Mr. Takatori has received numerous accolades during the course of his career, including being named as one of the 10 most innovative lawyers in the 2019 Financial Times Asia-Pacific Innovative Lawyers Report; ranked Band 1 as a Dispute Resolution lawyer in Chambers Asia Pacific; as well as being recognized as a leading individual for Dispute Resolution and Intellectual Property for Asia Pacific Legal 500.

Mr. Takatori has positions and memberships with various professional associations. Mr. Takatori is a board member Japan Association of Arbitrators; the head of the C.I.Arb. Japan Chapter. Mr. Takatori is also a member of the Private International Law Association of Japan.
[ Bar Admissions ] Japan, 1992; New York, 1999
[ Education ] Harvard Law School (LL.M., 1998); IADC (accredited, 2018).
[ Languages ] Japanese; English
Publications
News

Yoshihiro Takatori was selected as BAND1 in the category of Dispute Resolution: Domestic in Japan and BAND3(the highest rank as Japanese) in the category of Dispute Resolution: International in Japan by "Chambers and Partners"

Chambers and Partners Asia-Pacific Rankings Dispute Resolution: Domestic in Japan, International in Japan

English

"Japan" section in CDR(Commercial Dispute Resolution)

Global Legal Group (2021), co-author

News

Yoshihiro Takatori was selected in the category of Litigation, Product Liability Litigation, Arbitration/Mediation by "Best Lawyers"

The Best Lawyers Litigation, Product Liability Litigation, Arbitration/Mediation in Japan

News

Yoshihiro Takatori was selected as BAND1 in the category of Dispute Resolution: Domestic in Japan and BAND3(the highest rank as Japanese) in the category of Dispute Resolution: International in Japan by "Chambers and Partners"

Chambers and Partners Asia-Pacific Rankings Dispute Resolution: Domestic in Japan and International in Japan

News

Yoshi Takatori was appointed as a member of IWF Independent Disciplinary and Ethics Commission

IWF(INTERNATIONAL WEIGHTLIFTING FEDERATION)

Japanese

New Crossborder Disputes Practice Strategies

Japanese

Developments in Sanctions Against Russia and Countermeasures by Russia – Points to Keep in Mind Including Dispute Resolution in Light of Recent Moves by the Authorities and Courts in Russia

(JCA Journal No. 748) (2019) Japan Commercial Arbitration Association, Author

Japanese

Treatment of Joint Ventures Under U.S. Antitrust Law

Transnational Dispute Management Vol.14, issue4 (TDM, 2017)
Seminars
Past Lectures and Seminars
Partners
special counsel
Associates